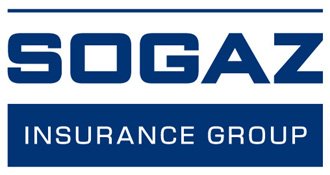 SOGAZ Insurance Group is one of the biggest universal insurance companies in Russia and takes the lead on the market of corporate insurance. SOGAZ offers over 130 types of compulsory and voluntary insurance. Key clients of the Group are companies that form the backbone of the Russian economy in various industries: fuel and energy, chemistry, metallurgy, aerospace, machine building, transport, cargo, construction etc. The company's regional network includes more than 600 divisions all over Russia. The Group also works on the markets of Germany and Serbia.
The reliability of SOGAZ has been confirmed by independent market analysts and experts.SOGAZ has been assigned reliability rating A++ by Expert RA, as well as international financial stability ratings «B++» (A.M. BEST) and «BB+» (Fitch Ratings), outlook Stable.
The Group is in cooperation with reinsurance companies of impeccable reputation such as Munich Re, Swiss Re, Hannover Re, SCOR, Lloyds of London, and others. The Group's own capital as well as collaboration with the world leaders in reinsurance allows SOGAZ to provide compensation for losses of any extent fulfilling its commitments to the clients.
Head Office: 10 Akademika Sakharova av., Moscow, 107078, Russia.+ 7 (495) 780-7880, www.sogaz.ru
←
Back to Event